Module 4: Marketing Strategy
Examples of Corporate Strategies
What you'll learn to do: give some examples of corporate strategies
It can be challenging to get a handle on an abstract concept like "corporate strategy" unless you can see what it means in the context of a real business. The goal of this section is to deepen your understanding of corporate strategies—particularly the ones described by the strategic growth matrix—by doing just that.
Under Armour
Market penetration: focus on current products and current markets in order to increase market share
Market penetration requires strong execution in pricing, promotion, and distribution in order to grow market share.
Under Armour is a good example of a company that has demonstrated successful market penetration. The company sells performance apparel, and in recent years it has surpassed Adidas to become the number-two athletic-wear provider in the U.S. The company has persistently focused on selling athletic footwear, clothing, and accessories, and was able to capture a leadership position in the market with that strategy.
Throughout 2014, Under Armour fueled its growth by focusing largely on promotion, distribution, and consistent product. As a result the company could claim major success—especially relative to major competitors Nike and Adidas—in the fight for its share of the fitness apparel market.
Like Nike, Under Armour's has been very effective at developing inspiring advertisements that feature well-known male and female athletes. The following video ads are examples:
Poached Jobs
Market development: use existing products to capture new markets
Together, the hospitality industry, restaurants, and hotels account for 14 million jobs across the U.S., but the industry has a crushing 65 percent job-turnover rate. That means that, in a single year, there will be 8 million job openings in the industry. Most restaurant and hotel managers post jobs on 
Craigslist.com
 and have a terrible time sorting through hundreds of applicants who lack necessary qualifications or experience.
Poached Jobs is a young company that addresses this problem by providing an industry-based dedicated jobs platform that allows managers to find qualified applicants and manage the hiring process.
The company has chosen a market development strategy that's based on geography. When Poached enters a new market, it wants to own that market and become the hiring solution for every restaurant and hotel in the region. The company used its initial markets, Seattle and Portland, to refine a market-entry strategy for its product and then took on larger markets such as San Francisco and Chicago. With each subsequent market the company incorporated new approaches that sped the adoption process. In late 2014, Poached entered the enormous New York City market. Most of 2015 was spent focusing on growth and success in that single market in order to build credibility that would enable it to move into other geographic regions.
The market development strategy allows a small company like Poached to stage its growth, perfect its existing product, and capture new markets one at a time.
Nissan Motors
Product development: create new products that can be sold in existing markets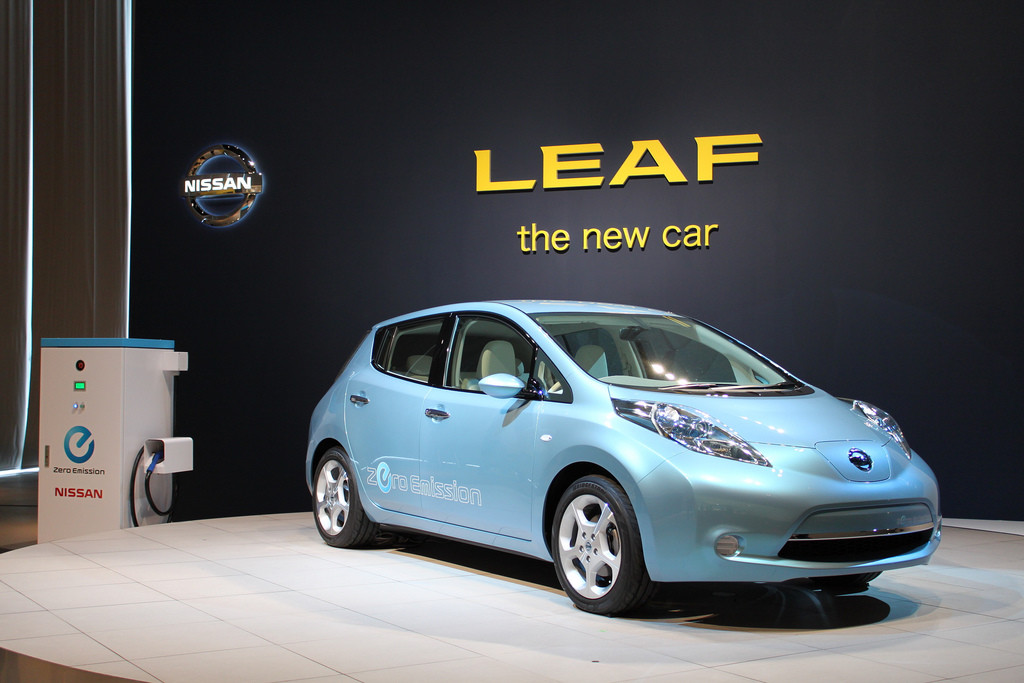 Nissan was the first major automaker to commit to the mass production of an electric vehicle (EV). In 2008, it made good on its promise with the launch of the Nissan Leaf. Industry analysts immediately recognized the significance of this major move.
The Economist
had this to say:
Within the industry, the adjective most often used to describe Mr. Ghosn's plan to make the Renault-Nissan alliance the first big manufacturer of zero-emission vehicles is "bold"—in other words, somewhere between very risky and certifiably mad.[7]
In 2011, industry watchers reported the following:
When announced in 2008, Nissan's EV [electric vehicle] program was lauded by environmentalists and derided by the auto industry in equal measure. Nearly three years on . . . it has precipitated a seismic shift towards EVs in the auto industry, with all the other automakers now following suit. But will Nissan's heavy EV investment program deliver the environmental benefits and market share that it hopes for? It is too early to tell, but it is undeniably exciting.[8]
Eight years after the Nissan Leaf was introduced, it's fair to say that the company's gamble paid off. Nissan saw two unmet needs in the market that it sought to address. It recognized that the zero-emissions Leaf would appeal to the environmentally minded consumer concerned about climate change. With oil prices on the rise, Nissan saw that their electric vehicle would also appeal to the cost-conscious consumer who wants to save on fuel expenses.
Today, the Nissan Leaf is the world's top-selling, highway-legal, plug-in electric car, reaching global sales of nearly 200,000 vehicles in September 2015.
[9]
The company's product development strategy enabled it to move into a leadership position among EV manufacturers, while successfully fulfilling unmet needs in its existing markets.
Disney
Diversification: create new opportunities by creating new products that will be introduced in new markets
When you hear the word
Disney,
 what comes to mind? Many people think of Disney movies such as
Cinderella
and
Beauty and the Beast
or theme parks like Disneyland and Disney World. Disney's product portfolio also includes Marvel Comics, television network ABC, and cable sports channel ESPN. The company has pursued a diversification strategy, which means purchasing other companies that enable it to bring new products into new markets while remaining true to Disney's origins.
Today, 54% of Disney's revenues—but only 32% of its profits—come from movies and parks.
[10]
Its most profitable growth comes from new products in new markets.
Strategic Business Unity
Percent of 2014 revenue
Percent of 2014 profits
Studio entertainment

Films in theater, home and TV
18%
12%
Parks and resorts

Theme parks, cruises
36%
20%
Media networks

TV stations and advertising
51%
56%
Consumer products

Licensing characters for products
10%
10%
Interactive

Game platforms and games
3%
1%
An industry analyst explains:
This wide diversification is what has allowed Disney to be so successful recently; Disney owns some of the biggest names in the entertainment world: ESPN, ABC, Disney theme parks, Disney cruise lines, and Pixar, just to name a few. Unlike many entertainment companies, Disney does not solely rely on films, TV, or parks; it is well diversified and relies on its wide reach to create one of the most recognized and popular brands in the world.[11]
Disney's diversification identifies new products and markets that are close enough to its core business that the company can leverage its internal strengths to create business growth. Following the acquisition of ABC, Barry Diller, the former head of QVC Inc. and the man credited with creating the Fox network, said, "Taking nothing away from the senior management at the other networks, this will be the only one where the senior executive is trained true in the creative process."
[12]
Licenses and Attributions