Module 8: Retail Human Resources
Human Resource Management
What you'll learn to do: Discuss the overarching requirements of human resource management
Human resources is involved in every aspect of the employment process from creating the job descriptions, advertising for positions, interviewing, hiring and onboarding of new staff. Then they need to insure that all employment laws are followed and employees are well trained and feel part of the organizational culture.
HR professionals wear many hats in a day and the ever changing landscape of employment law keeps them in a constant state of learning, updating and improving. The human resources department of even the smallest retail business is important in helping secure the right employee to fill the right job!
Learning Outcomes
List the performance measures of human resource management
Outline the steps of human resource management
Summarize the main challenges in retail human resource management
Performance Measures
The human resources (HR) division of a business organization handles the hiring and training of new employees and administrative duties regarding the company's staff. Some of the concepts human resource departments' use to measure performance is: productivity, employee engagement and turnover. HR maintains records and conducts regular assessments of these performance measures for various reasons including employee satisfaction and keeping production high.
Productivity
Retail productivity is the rate at which commerce is being initiated by a business. HR management measures productivity in order to determine competitiveness against other comparable retailers. Retail stores, as with most modern-day businesses, are always evolving therefore; evaluating productivity is an important component in determining what works for the company as a whole. High productivity can lead to expansion of a retail company and have influence over other components of an organization. Productivity is one of the most important factors in determining progress within the retail market.
Engagement
Employee engagement is the relationship employees have with their retail store and their particular job within the business. High employee engagement has a direct correlation to high levels of work productivity and loyalty to their retail business. If an employee is exhibiting a high level of engagement with their company, employee morale tends to be elevated. Many companies have come to rely on HR for organizing activities for their retail businesses in order to keep engagement levels high. This may come in the form of organizing social events or specialized training sessions. "Executives from around the world say that enhancing employee engagement is one of their top five global business strategies. Not only does engagement have the potential to significantly affect employee retention, productivity and loyalty, it is also a key link to customer satisfaction, company reputation and overall stakeholder value"
[6]
Turnover
Turnover in the human resources sector is the rate to which employees depart a company. Human resource management may measure performance by the increase or decrease of turnover within a retail organization. Turnover is typically recognized as a negative connotation in most businesses because of the cost it takes to train new employees as replacements for the employees who leave. In some instances turnover's drawbacks can be gauged against its benefits.
"Organizations confront uncertain costs and benefits: the cost of operational disruption and replacement… versus the benefits of lower cost labor or of fresh skills with which to compete on innovation."
[7]
Nevertheless, a good HR management team will make every ethical attempt as allowed by law to keep their turnover rates low. One of the tools HR management might use for this would be an exit interview in which an employee discusses their experience with the company and what lead to them leaving the business. This gives the individual employee the opportunity to develop a sense of closure and gives HR an understanding of what escalated to them quitting. Whether the scenario entails an employee leaving a retail organization because they are unhappy at their job, or if it is simply to go on to another place of business totally unrelated to retail, one of the duties of a good HR management team is to keep track of these incidences and to investigate what caused the departure.
Practice Questions
Steps of Human Resource Management
Human resource management must take various steps in order to properly execute their jobs in building a productive workforce for their retail business. A new employee would witness HR from the outset recruiting new employees and then hiring them. As a new employee goes through the processes of their particular job within their retail company they would expect to be properly trained, supervised and then compensated for their work. Some of the more modern methods of recruitment for HR teams consist of using social media to get the word out about vacancies within a retail company. Websites like LinkedIn and Facebook are excellent tools for the creation and circulation of job postings. Other methods include online postings with websites such as Indeed and Monster.
Online recruitment is not necessarily inclusive for finding new hires. Another approach would be to conduct a hiring seminar or job fair which provides the potential new recruits face-to-face interaction and a more personal experience. Once a new employee has been recruited, the HR team will interview and then hire the prospective employees they believe would be the best fit within their retail team. During the interviewing and hiring process it is important for the HR manager to accommodate the qualified candidates and provide them with a positive hiring experience. This will make for a cohesive transition into the company and can reduce possible turnover in the future.
Training and Supervision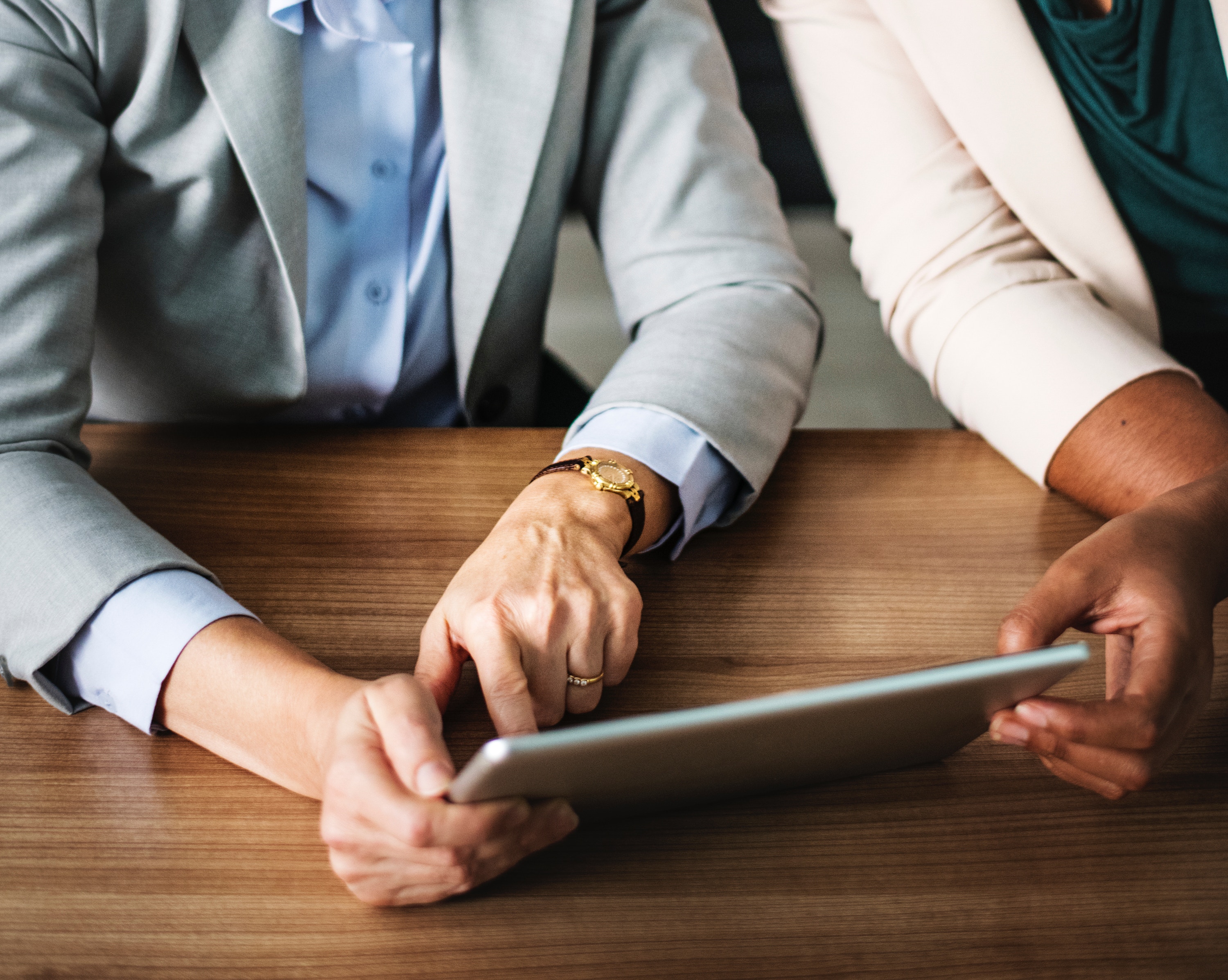 The next step for HR management once new-hires have been established and begin their experience within the retail market, would be to ensure their employees are properly trained so that they may perform their jobs capably. New-hires and newly promoted candidates will need some form of training to perform their jobs and in some instances to develop their performance and productivity. The first step for HR would be to establish what type of training each individual employee might need. Orientation, on-the-job training and programmed instruction are types of training which might be conducted in a retail setting. HR oversees what needs there are for training by ensuring each individual employee receives that particular training (whether it is in the form of on-the-job training, attending sessions or classes or ascertaining certifications for their particular job). Once a candidate is hired or newly-promoted, they would expect some form of supervision while working so that there is some element of critical learning. HR should establish an appropriate balance of supervision at the outset so as to ensure proper performance but also to have a positive effect on job satisfaction.
Compensate
Once an employee is hired and trained HR's job is not over. They must continually constitute determining factors for employees. One such factor HR deals with is compensation. In most cases in retail organizations, part time employees are paid hourly and are typically not offered the same benefits that full time employees are eligible. "Compensation and benefits comprise the total rewards package that an employee receives for performing a job. Compensation is considered direct pay, since it is the amount of money the employee receives. Benefits are indirect pay, since they are monetary equivalents that can be converted later into cash or used to pay for selected expenses."
[8]
HR management teams will determine at the outset what each individual employee will be paid and communicate that directly with bookkeepers and payroll in order to ensure employees receive the correct compensation and benefits to which they are entitled.
Practice Questions
Challenges in Human Resource Management
Regardless of the size or type of retail store one is managing, human resource management will face unique challenges that are exclusive to their division of the organizational structure.  Besides just turnover being a challenge, HR might face some other issues such as organizational change, compliance with laws and liability issues, and employee development duties such as determining qualified candidates and employees passing background requirements.
Organizational Change
Retail organizations must continuously improve and change in order to keep up with their competition.  As with any division of a retail business HR management should plan for the long-term and implement strategies which are conducive with the evolving times. "To succeed in the market, organizations need to develop strategies and organizational practices that allow them to be truly ambidextrous—to pursue both incremental and radical change—on all platforms"
[9]
For HR teams, change can sometimes lead to lower morale, employee engagement and productivity. Thus, transformation must be balanced delicately for the benefit of the company's employees. One of the solutions for HR management is to regularly communicate the positive aspects of these changes to their workforce.  By applying the benefits of change within training exercises and holding frequently detailed meetings, HR can help to give employees a better understanding of why change can be advantageous and give the retail store's personnel an explanation of what is expected of them.
Liability and Compliance with Laws
One of the other components of HR management that is ever-changing is employment laws.  Ignoring changing employment laws can mean liability on behalf of a retail company. This could lead to lawsuits, poor corporate image or even the downfall of a retail business.  Regardless of the type or size of a retail organization HR must make compliance with labor laws on every level a priority. One of the tools HR management can use to circumvent liability issues with their employees is a personnel handbook which is typically given to an employee at the outset of their employment.  "Personnel handbooks can be considered contracts . . . policy, procedure and administrative manuals, can also be considered contracts."
[10]
  HR management might practice the usage of broad terminology in clauses for such manuals for instance "other inappropriate behavior" or "for any reason as deemed by management" in order to reduce future liability issues with their employees.  Some of the pertinent laws to which HR should stay abreast of are equal employment opportunity laws, health and safety laws and sexual harassment laws, all of which will be further addressed later in this module.
Employee Development
Regular human resource administrative duties include recruitment and training of new employees and keeping up to date on development for current employees. One of the issues faced by HR at the outset when hiring a new employee could be that a chosen candidate may not make it past the background requirements. In this case HR will likely have to start from scratch in the recruitment process again.  Development of current employees might consist of keeping up on certifications or training courses for promotional candidates. Training can be costly and time consuming. In order to provide the proper balance HR might consider using training which can be provided online or even enlisting senior management to provide instruction and guidance.
Practice Questions
Licenses and Attributions