Module 8: Retail Human Resources
Attracting the Best Employees
What you'll learn to do: Explain how retailers can attract the best employees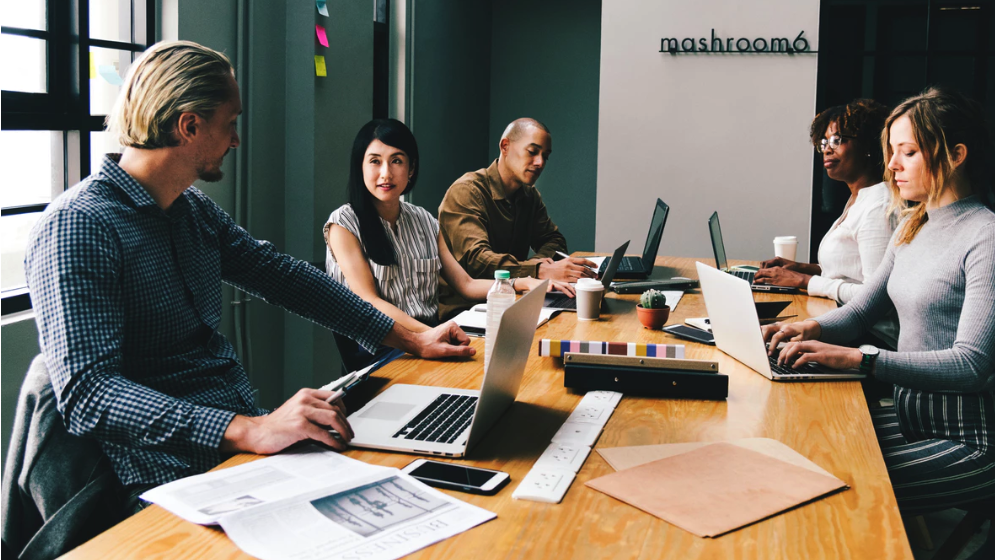 In a good economy with low unemployment, the challenge of finding the best employees becomes even more important. Retail has been a historically low-paying industry, so attracting great talent may involve non-monetary incentives such as great work hours, an inviting company culture or other creative perks.
Defining clearly what is needed for a particular position, then recruiting, interviewing and hiring, is another task of the human resources department. HR will work with department managers to clearly outline the skill set required for each position.
Learning Outcomes
Describe the steps to recruiting top talent
Identify selection and training techniques to develop star employees
Discuss methods to motivate retail employees
Predict the benefit of a more diverse and inclusive workforce
Recruiting Talent
Recruiting new employees is a preliminary step HR management teams must take in order to properly build a retail organization's workforce. There are various factors to consider when recruiting new employees for retail work, one of which is ensuring that highly-qualified candidates are enlisted for the existing openings. Finding talented candidates for jobs within a retail organization can be competitive because other retailers who have vacancies may have larger budgets to attract the same aspiring job-seekers. Other sectors, such as manufacturing, may have openings with more attractive hours (no nights and weekends), and better hourly pay. Getting the word spread about job openings before the competition, and with a clear outline about the clean, cool and fun retail work environment is essential in recruiting a competent staff.
Job Description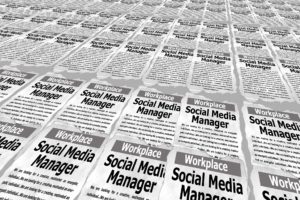 One way HR management teams can draw in potential candidates for recruitment is by writing a job description that stands out from the company's competitors. The first impression that potential new employees will have of a retail company's hiring practices is likely from reading the job description. One strategy for HR management when writing job descriptions is to make them appealing to everyone.
"When writing the job description, jettison anything that may be filtering out quality people — examples might include rigorous expectations of number of years of experience, coming from a set of high-profile universities, or studying a certain curriculum that may not have been available."
[13]
It should be a priority that HR attracts quality candidates and not just candidates that fit in with the rest of the retail store's workforce. Another strategy HR may use when executing a job description is to provide an explanation of why the retail store is hiring candidates for that particular position. Using phrases such as "to improve customer relations" may provide an allure for job-seekers because it presents the applicant with a goal and not just working towards the company's bottom-line. The overall objective of HR when composing a job description is to find suitable candidates for the retail store's workforce. If a job description clearly identifies what the candidate will be doing at the outset, there are no questions about what specifically the job-seekers responsibilities are once they are hired. If HR is unclear about what the newly hired employee will be doing then "many managers make mistake after mistake, hiring the wrong person again and again."
[14]
Recruitment Processes
With the modernizations of social media, spreading the word that a retail business is hiring can go much faster now than it did fifteen years ago. Websites and apps like LinkedIn provide HR with the ability to seek out individuals who are qualified and notify them when a job is open within that retail store. Creating job postings on social media or on the company's website is another way to get the word out about a job opening via the internet. Choosing the proper forum for reaching potential candidates is essential in finding suitable applicants. "Of course, the Internet has become the leading venue for posting job openings, but don't overlook targeted industry publications and local newspapers."
[15]
If there are not enough qualified applicants putting in for a particular job, some companies resort to temp agencies. This means of recruitment allows for retail organizations to try out potential candidates at minimal risk because they are only obligated to work for a provisional amount of time. If a temporary employee is not working out, HR can choose not to ask them to return once their temporarily designated period of employment is over. Other methods of recruitment can be to conduct a hiring seminar at the retail store itself or HR might consider attending a local job fair.
Practice Questions
Developing Star Employees
The selection of a new employee consists of steps for HR managers involved in the hiring process. Managers of a particular department will ultimately have the final say in who is hired for their opening "but the role of human resource management is to define and guide managers in this process."
[16]
After the initial issuance of a job vacancy posting and recruitment process, retail managers will begin the process of selecting an employee or employees for the vacant positions within their retail store to which they wish to interview. "Proper selection of personnel constitutes a frequent challenge for the management of many enterprises."
[17]
Selection and training techniques used to develop qualified candidates will assist HR management with this process.
Assessment
Once HR has accumulated enough resumes they will review them and assess who the best candidates are for selection. Interviewing and test administering are preliminary steps in the assessment process. Prior to the face-to-face interview, an assessment of screening questions can be conducted via phone or email. Having a list of basic screening questions to ask gives HR the ability to make determining factors about a candidate's skills prior to spending the valuable time which is required to interview them. This can potentially reduce the list of candidates who meet the minimal requirements which makes the scope of the interviewing process less complicated.
Testing potential new-hires might be one of the evaluations HR could require. Numerous types of testing can be conducted when determining a candidate's qualifications. Some of the types of tests used in a retail environment for assessment are universal tests that all applicants must take such as drug tests. Other types of tests conducted can be exclusive to the particular job position a candidate is applying for.
GMetrix is one type of software used by HR management when testing potential administrative applicants.  For jobs such as warehouse personnel there may be a physical requirement to which HR management may perform testing. Depending on the sensitive nature and responsibilities of the position, background and credit checks are also a means of measuring if a potential individual is a fit for a particular retail position.
Onboarding
Once a prospective employee has been recruited and HR has made the decision to hire them, the process of onboarding begins. Onboarding is the transition new employees make into an organization. For HR management this may consist of an array of exercises from extending an offer of employment and defining compensation and benefits, to an initial welcoming and new employee orientation. "The content of onboarding should align with the interests and learning objectives of the participants. Consider not only whether the activities associated with the new hire acclimation process adequately prepare new employees to be productive and engaged, but also whether the delivery method complements the learning mode of the people hired."
[18]
Providing a positive onboarding experience that properly prepares new talent and outlines job expectations can prevent retail companies from having high turnover rates. When employees are left to figure out procedures and goals on their own productivity takes more time which costs the retail store more money.
Practice Questions
Motivating Employees
Productivity is a great measuring tool for retail managers when evaluating how well their workforce is performing. But how does a retail organization motivate its employees to keep productivity levels functioning at maximum capacity? As with any business the nature of incentives, motivational techniques and methods will vary depending on the type and size of store and even which division is being managed. For instance, what works to motivate sales employees might not be applicable in the warehouse division of a retail organization. Some of the general types of motivational techniques for management include being supportive, giving employees room to grow and listening to your retail personnel. Being a leader takes developing charisma and exhibiting encouragement. Successful leaders encourage their employees to exceed normal everyday obligations. "Charismatic leaders communicate missions and visions as distal goals and socially desirable outcomes thereby instilling faith and a better future."
[19]
Communication
Even if a retail manager is not comfortable with public speaking it is important to clearly and decisively communicate with your staff. Holding regular meetings to update employees on sales goals, changing procedures and informing on individual performance is one such method a retail manager can utilize to motivate their employees. This type of communication makes employees feel important. Establishing a mission statement is another communicative motivational technique retail companies can do to inspire their employees and further productivity. A mission statement sets a clear purpose and vision for the company as a whole.
Leadership Styles
Key leadership styles practiced by managers are laissez-faire, autocratic and democratic. Laissez-faire is a leadership style in which a leader does not make decisions at all. Autocratic leaders make decisions for an organization based off of rules and regulations and rarely gather input from anyone else. Democratic leaders garner insight from their co-workers and subordinates when making a decision. Autocratic leadership styles may work best in the manufacturing and distribution region of a retail organization for safety reasons. This is because there may be little margin for error so some decisions must be made immediately on the spot with no time for discussion. Democratic leadership is the type of leadership style to which most modern day business leaders tend to practice. "People play an important part in business success. By including employees in business decisions companies will further develop their organizations and implement a culture of fairness."
[20]
This type of leadership style would have a motivational impact especially in a sales division of a retail store.
Incentives and Bonuses
Principal motivations for employees can consist of incentives and rewards. Some monetary forms of rewards are bonuses, commissions and profit-sharing. Other ways to keep retail personnel motivated might be for the company to pay for additional certifications or schooling. Many organizations might also host picnics or dinners for their most productive stores as an incentive for hard work. If your retail store's employees know that they will be rewarded they are more likely to perform productively.
Practice Questions
Diverse and Inclusive Workforce
Understanding and responding to changing societal expectations is necessary when running a retail organization. When HR management sets out to build their workforce it is important to practice good corporate social responsibility. "Corporate social responsibility is the responsibility of an organization for the impacts of its decisions and activities on society through transparent and ethical behavior."
[21]
Now more than ever, today's society takes notice when a company's hiring practices include the hiring of diverse employees.
In order to build a diverse workforce for a retail organization it is imperative that HR management writes an initial job posting that does not use language which is discriminatory or offensive. This will limit your potential candidate pool and possibly scare off candidates from diverse backgrounds. "Remove subconscious biases from the hiring process. Write a job spec making sure it doesn't only appeal to one group of people, such as men. Think about the words you use. "Dominant" and "competitive" are seen as positive traits for men, but as negative attributes for women."
[22]
This carries over into the interviewing and assessment process as well. Retail businesses have an obligation to offer all individual employees a work atmosphere where everyone can contribute and succeed. Therefore, hiring regardless of gender, disability, race or religious background is beneficial for retail companies.
Benefits of an Inclusive and Diverse Workforce
Retail companies are obligated to follow the laws governing labor and management relations. One such act is the Civil Rights Act of 1967. Title VII of this act prohibits employers from discriminatory actions when building and developing their workforce. The passing of this act eventually lead to the implementation of another act called the Equal Employment Opportunity Act (EEOA) passed by Congress which will be addressed further in this module. Retail stores are obligated to follow the laws against bias as set forth by statute in order to avoid costly claims and lawsuits filed against them.
Corporate citizenship is a term used to describe how a company exercises its overall obligations and corporate social responsibility. For retail stores to build a positive corporate citizenship they need to go past just complying with laws and regulations, they should also be aware of what society anticipates from them. "Diversity and inclusion is all about creating shared values by working together for a common mission… the members of tomorrow's workforce are ready to be more purpose-driven than their predecessors, and it is for the companies to harness their positive and creative energy into executable actions"
[23]
Beyond the benefit of hiring a diverse workforce just because it is morally and ethically the right thing to do, there are other benefits as well. Employees with disabilities have higher retention rates.
[24]
This means that they are more likely to continue their employment with a company even after having had a significant amount of time to build work experience. Having higher retention rates leads to having reduced turnover rates.
Being socially responsible and building positive corporate citizenship drives profitability for a retail organization. Comprising a diverse and inclusive retail workforce promotes a sense of belonging which will draw in customers of all backgrounds. Diversity within a retail company also promotes innovation. Employees feeling that they are valued regardless of their differences will initiate increased productivity and employee engagement. This sentiment drives progress and growth for a retail store.
Practice Questions
Licenses and Attributions